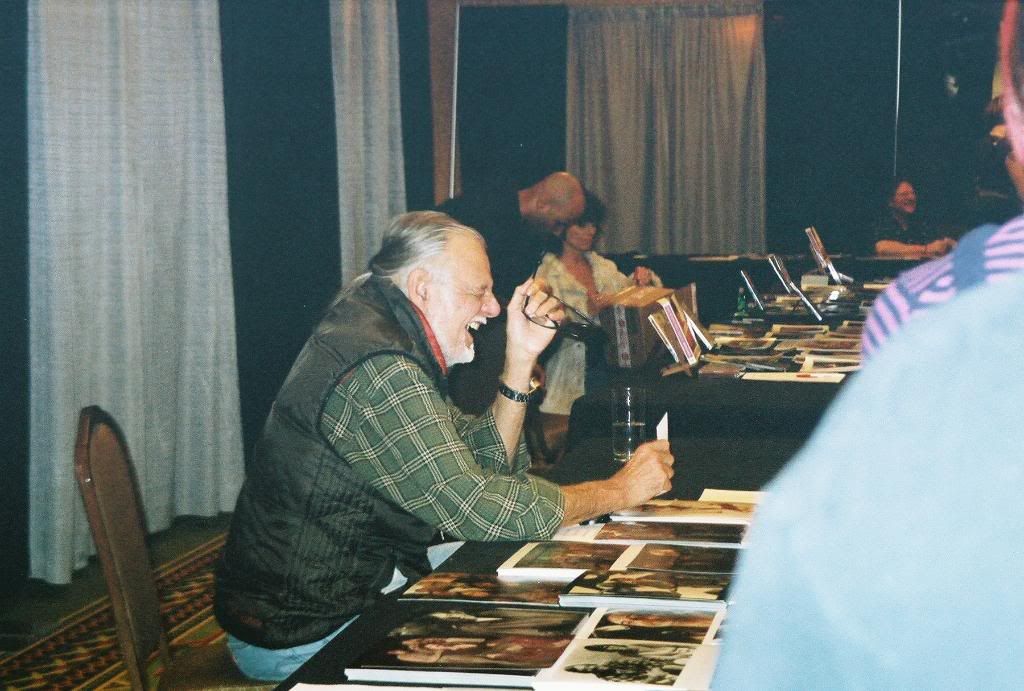 This weekend was an exciting one as my girlfriend Kelley and I got to attend a Midnight screening of George Romero's
Diary Of The Dead
with Romero himself introducing the film, plus we were able to attend the Full Moon Horror Festival and meet the man himself along with a few other favorites.
I am going to save a full post on
Diary Of The Dead
until I can see it again when I am more alert (let's just say that I am officially getting old as the Midnight hour is not my hour). Still, I will say that
Diary Of The Dead
is, in my opinion, the best film Romero has made since
Day Of The Dead
and yes possibly even
Dawn
. Whereas my excitement for
Cloverfield
lessened substantially just a day or so after seeing the film my feelings towards
Diary Of The Dead
are growing stronger with each minute. I really can't wait to see it again. For Romero to deliver a work this brave and pulverizing his fourth decade in is quite astounding. I must make mention of the last image in the film as well as it is one of the most disturbing and haunting I have seen in a very, very long time (the last scene and line gave me the same feeling the final moment in
Cannibal Holocaust
did the first time I saw it years ago...that's how powerful it is)...hats off to Romero for having more guts and fire left in him than most filmmakers can even imagine.
So, here are some pics...wish I had some more but I hope these will prove enjoyable.
***Click on each for better resolution if you'd like***
No that's not one of Romero's zombies standing next to the great man, but Mr. Moon In the Gutter himself. Romero liked my Marvin Gaye shirt and he also liked that I chose a photo of him and Argento for him to sign. He left room for Dario's signature sometime in the future so cross your fingers for me!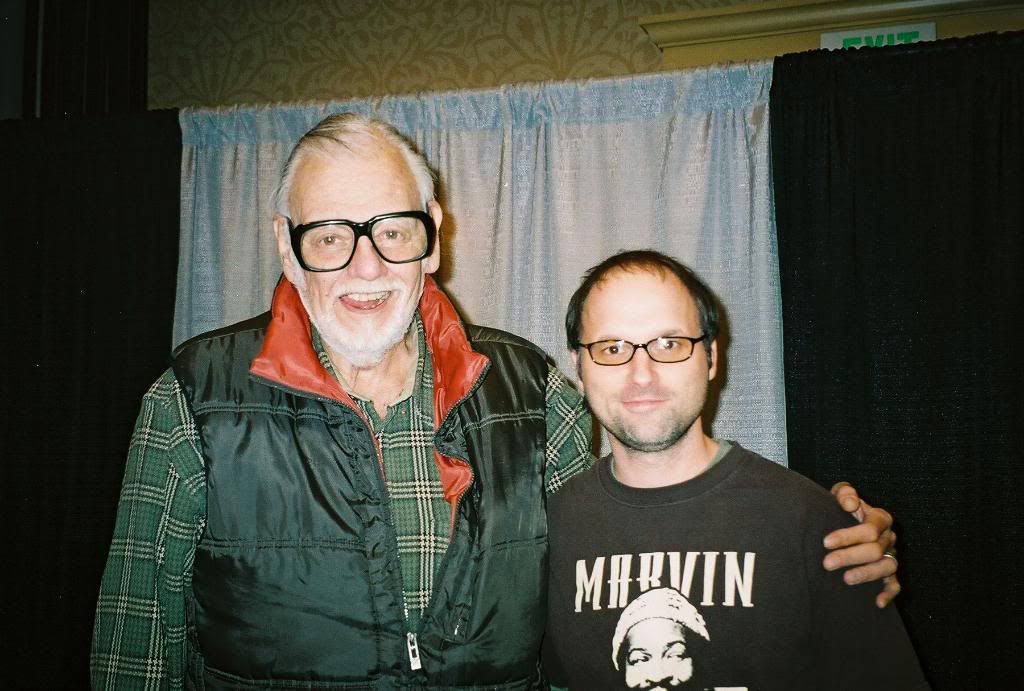 Here is Kelley and her new friend George...obviously George took more of a shine to her but who can blame him???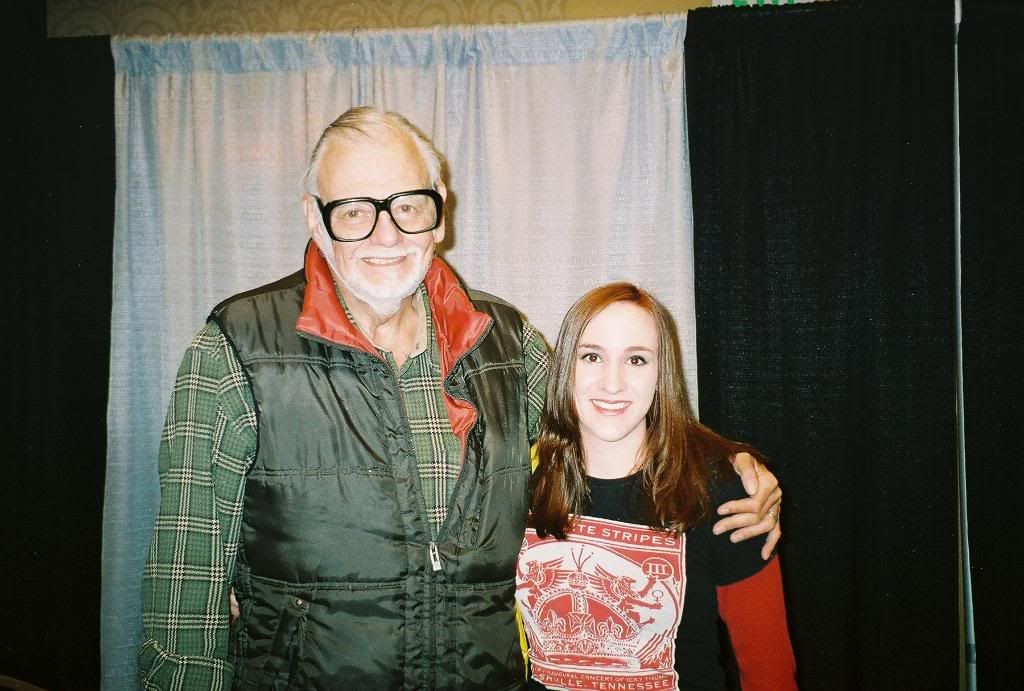 No your eyes aren't deceiving you...that is me and Adrienne Barbeau in the flesh and yes she is still as cool as ever. Extremely nice as well and I must admit that I was quite nervous standing next to Stevie Wayne herself!
Here is Kelley with Adrienne and she is still taking a better picture than me.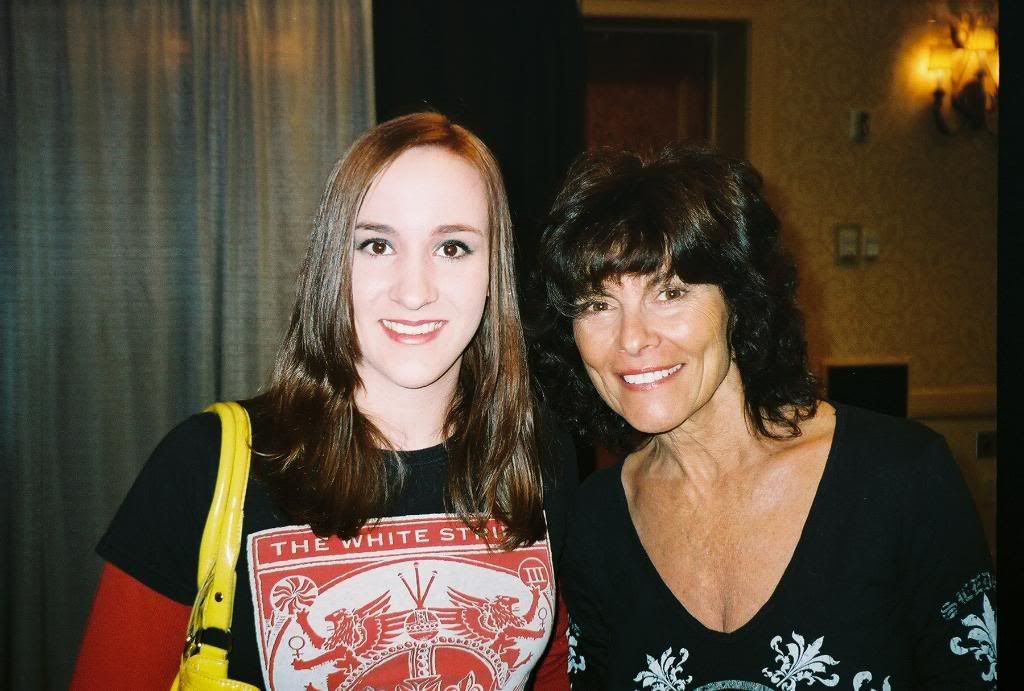 Here I am with Dee Wallace-Stone who was extremely sweet and nice to talk to. I am adding up how many times I have seen
The Howling
in this pic and have just got to the double digits as it was snapped and I am still counting.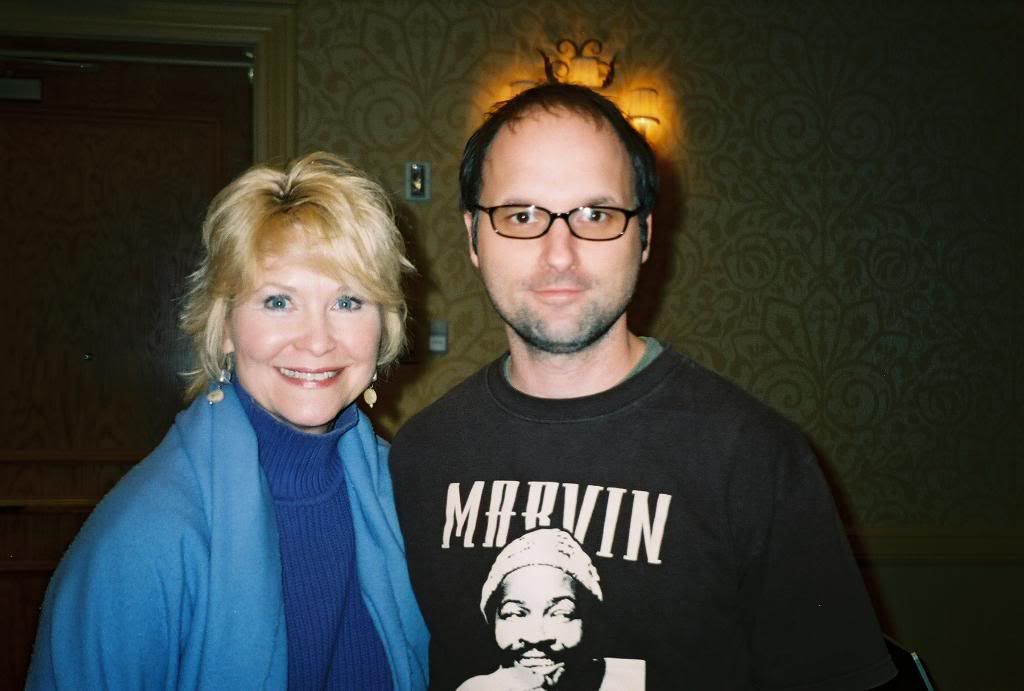 Kelley, still looking great, is wondering why she has never seen
Cujo
...something that will be rectified soon.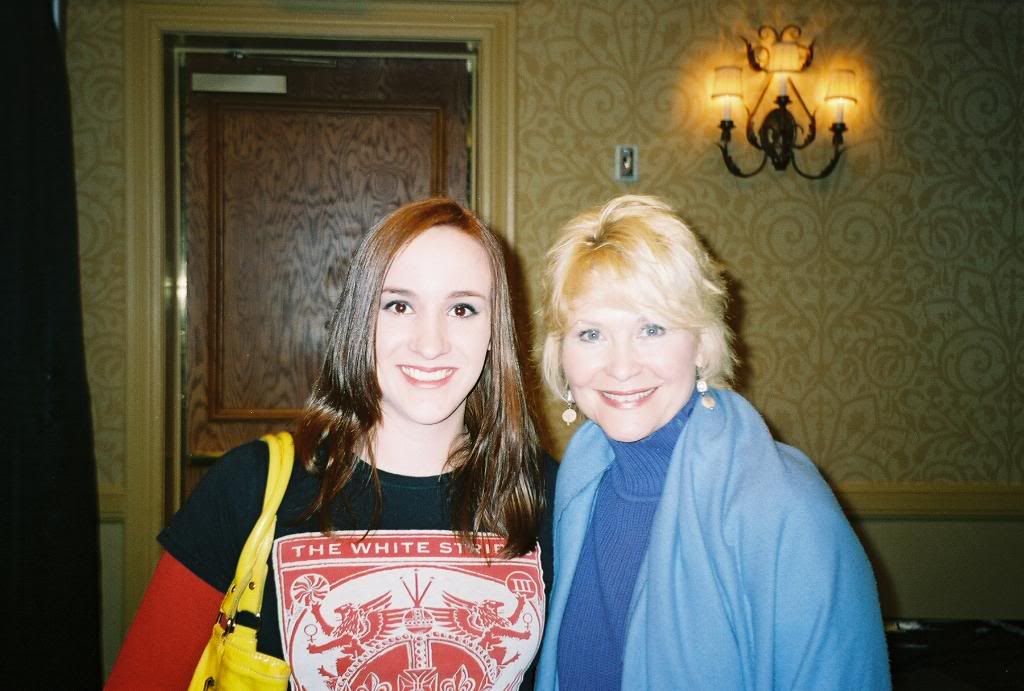 And a couple more various shots of the convention...it was great fun and I can't wait till the next one. Thanks to the three special guests above who were all so incredibly friendly and generous with their time...