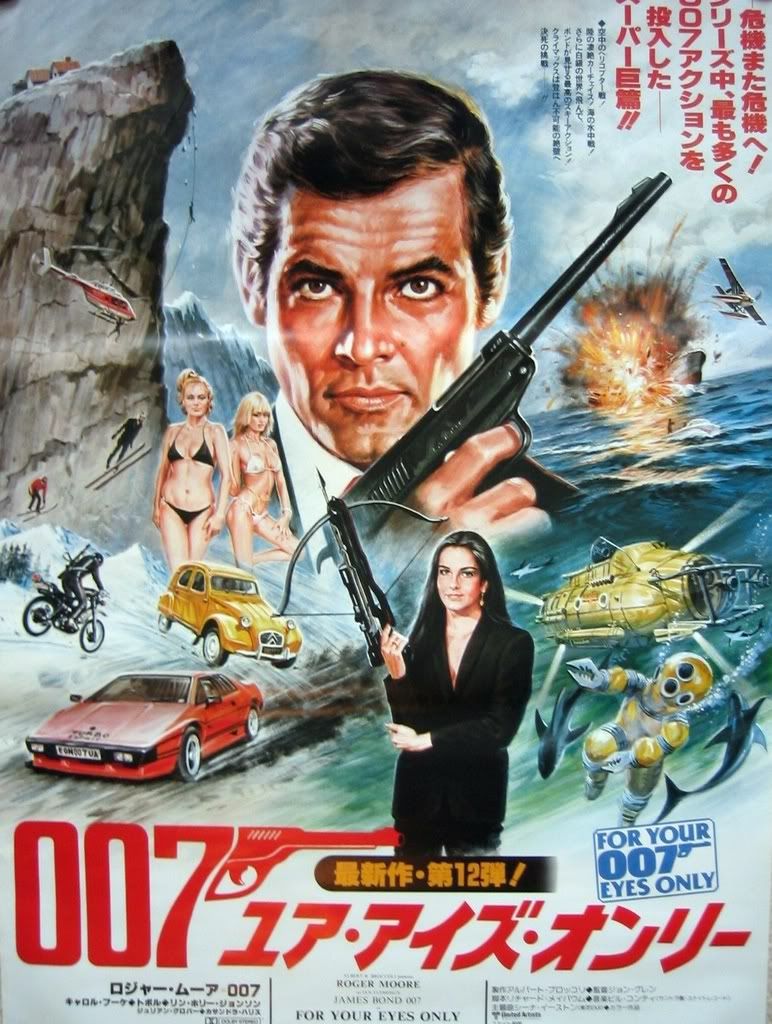 Recently I had the real pleasure to rewatch the 1981 James Bond film
For Your Eyes Only
and was reminded as to why I think the film is among the very best in the Bond canon. Like
On Her Majesty's Secret Service
and more recently
Casino Royale
,
For Your Eyes Only
was a deliberate attempt by the Bond producers to pull the series back to basics after a highly financially successful but more campy and relatively disappointing offering. Also like the two films I just mentioned,
For Your Eyes Only
is one of the more serious, emotional and most effective films of the series although I don't think it has ever gotten the respect or admiration it deserves.
One thing that really struck me while watching it this time was gorgeous French actress Carole Bouquet, who provides the film with one of the most intelligent and classiest Bond Girls of the series. Bouquet, who did such solid work for Bunuel and Lommell before
For Your Eyes Only
and has been consistently good since, is really enthralling as Melina Havelock and here are some screenshots I put together as a small but sincere homage to her performance in the film. The rather shocking close up of her face fifteen minutes into the film alone deserves its place as one of the most memorable moments in any James Bond production. Enjoy.