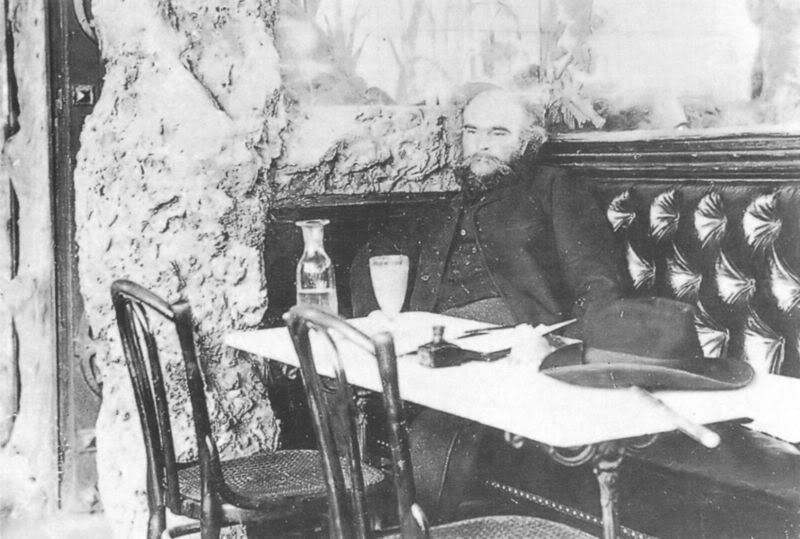 At some point in the past fifteen years or so I have went from being a voracious reader to someone who maybe reads one or two books a year. I suppose the process has been a slow one but it feels sudden. I must say that I miss the reader in me who has gradually disappeared over the years and I have been trying to wake him back up.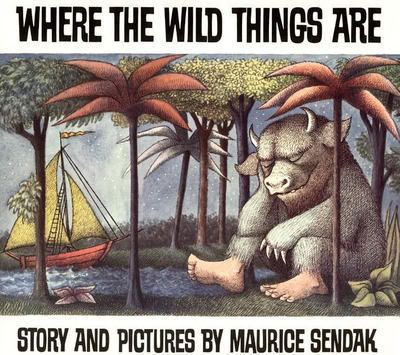 I was lucky enough to have parents who knew the value of reading growing up and some of my best memories involve my mom reading me everything from
Where the Wild Things Are
to
Curious George
to, my favorite,
The Fire Cat
. It was in these slim children's volumes that my love for books first came into bloom. Reading should have been in blood, after all my father and grandfather were both writers, and luckily my parents recognized and embraced my appetite.
While I was never a Comic book fanatic some of my earliest reading came in any number of issues of
Creepy
and
Eerie
that I could get my little hands on. These helped form my fascination with the fantastic that continues to thrive to this day.
I began seriously reading on my own pretty early in my life, which helped a lot as I was moved around constantly so I never had time to really make connections with kids my age. I remember before I began finding the writers I really loved tht my tastes were all over there place in forming…so everything from Victor Hugo's
Les Miserables
to Mary Shelley's
Frankenstein
to the
Little House on the Prairie
came into my view pretty well before my teen years.
It was around Junior High that my tastes really begin to form and I had a handful of writers that I read constantly. Chief among these were Stephen King, who I still consider one of our great storytellers, and I zipped through his entire canon in those two years of Junior High. I also became entranced by the plays of Sam Shepherd and the work of Poe, who is probably the person I would name these days as still my favorite American writer.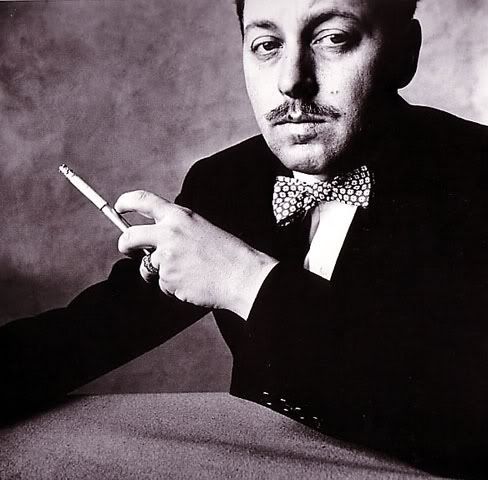 My real love though early on was Tennessee Williams, whose life fascinated me just as much as his Southern Gothic tales of obsession and heartbreak. I immersed myself fully in his works throughout my early high school experience and one of my best memories was visiting Key West, and seeing where he wrote so many of his greatest and most enduring works.
I also discovered the world of fellow Kentuckian Richard Hell in high school, and his work continues to have a monumental effect on me. I will write more on Richard, and how much he has meant to me, in detail at a later date so I will leave that for now.
College brought along poetry and the works of Verlaine, Rimbaud, Dorothy Parker, Patti Smith and Jim Carroll were rarely out of my hands. Lydia Lunch and Exene Cervenka also played a huge role in my development and I of course had my Bukowski period. All of them just burned with me and a highlight of my early college career was meeting Jim Carroll at a reading he gave at the University of Kentucky in Lexington Ky. in the mid nineties.
My time at UK also brought me in contact with the great James Baker Hall, one of the nation's great poets and his classes, friendship and books were all like wonderful gifts that came to me in my early twenties. I'll never forget my time with him, and am still grateful for his support.
Sadly, I began to lose my literary drive in my late twenties due to a variety of factors, most of them all just coming back to the effects life can have on a person. My eyesight got worse and worse each year, and I went from having to occasionally wear glasses to the annoying full time script I have now. Reading, which had once been the most joyful escape, became in a very real way just very exhausting and at times painful.
Most of my reading now comes in the form of non-fiction…mostly film and music related books (
Derek Hill's great recent work
being the one I am currently working on), with
Tim Lucas' majestic and monumental Mario Bava biography
being the first book in quite a while that reminded me of how much I loved the printed word in the first place. Mostly though, I find myself re-reading books now with titles ranging from Elmore Leonard's
Out of Sight
to any number of works by William Peter Blatty occupying my time again and again.
It takes me awhile to get through a book and my attention span has become such that I usually have a few going at once with always a couple I don't finish. It's a sad state of affairs for a guy who once considered himself a truly great reader. Of course, it is my own fault and I hope to one day return to the page and perhaps rediscover some of the dreams of my youth I have lost along the way.
I hope the reader in me wakes up again eventually. I hate that I have become one of those guys who just doesn't read much. It's never been what I have wanted to be…I am hoping one of these nights a line from Poe's
William Wilson
or snatch from an Patti Smith poem might enter my mind while dreaming and I will set off on my literary journey again…but until then I am more than a little vacant.