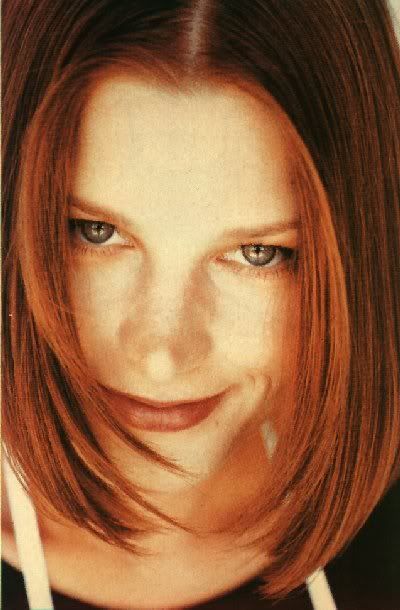 I miss the hell out of Bridget Fonda. Seriously, I miss all the charm, charisma and coolness she brought to films throughout the nineties. Never mind if she never had a breakout 'Oscar deserving' role, and never mind if she was typically better than the films she appeared in...I miss her.
My favorite Fonda, and that's saying a lot, hasn't acted since some TV work in 2002, and she hasn't been seen on the big screen since her underrated turn in 2001's
Kiss of the Dragon
. With that in mind, I thought two rare interviews with her from the nineties might be in order. The first is with DL and it's a real charmer. Bridget is obviously nervous but the two are clearly having a blast. At the top of her career here (
Jackie Brown
had just come out, speaking of award deserving performances) and she talks of her work and her famous family. It's a great clip...
The next one also has its charms although it features one of the most annoying talk-show hosts in history. Bridget is promoting Paul Schrader's
Touch
here and shares an extremely funny story involving Christopher Walken and Elvis. Classic, and damn isn't she adorable?
Bridget's recent appearance at the Oscars show that she hasn't aged a bit and I wish some young hot shot director would give her an offer she couldn't refuse with a great part, but even if she never makes another film I will always value the work I had the pleasure to spend lots of hours with in my twenties...I'm glad I held onto these clips and I hope they might bring a nice smile and trigger a sweet memory to someone else.