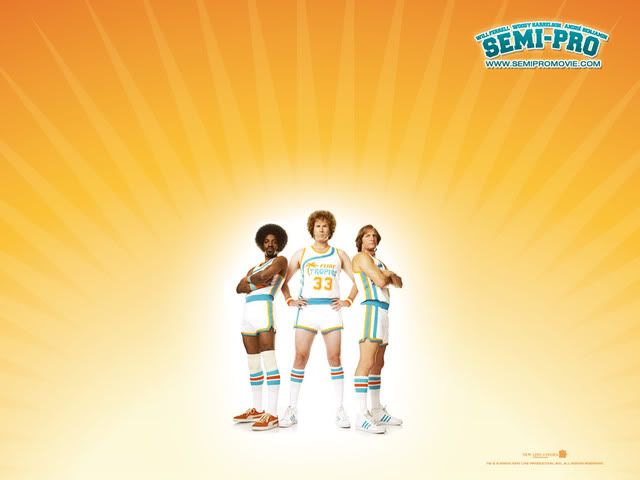 Despite it's failure with audiences and critics, I found
Semi-Pro
(the first feature from Producer turned director Kent Alterman) to be one of the funniest and most joyously alive films of the year. Revisiting the film on DVD was just as rewarding as seeing it twice at the theater, as its celebratory recalling of a era long since past works as well on the small screen as it did on the big one.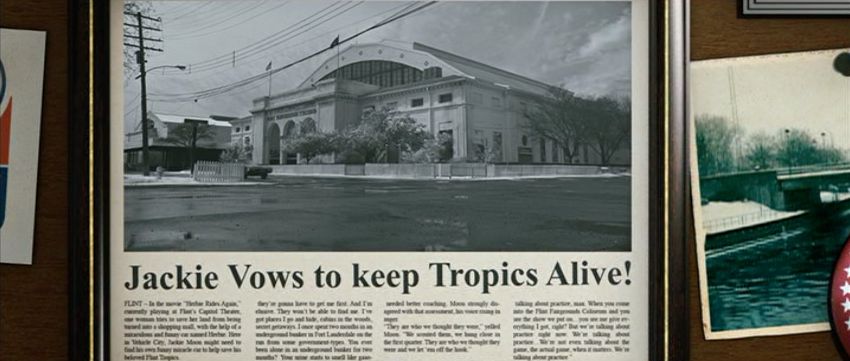 In a way I am not surprised that
Semi-Pro
failed to catch on. I remember seeing it opening night back in February in a half empty theater and you could just feel a break with an audience too young to get most of its jokes and references. Much like Kurt Russell's Stuntman Mike in
Grindhouse's Death Proof
,
Semi-Pro
is very much a movie out of its time and unless you happen to be a connoisseur of the seventies, many of its charms will no doubt pass you by.
To celebrate the film and offer up a defense, I have captured some of the more evocative images from it and have gathered up ten reasons as to why I think it's much better than the public or critical establishment gave it credit for being. At the end of the year when it will no doubt be included on any number of the year's worst lists (along with whatever horror film the mainstream critical establishment feels like picking on) so I hope the following list will serve as a counter to them. I really love this film and I hope that Will Ferrell isn't done with the seventies.
Ten Random Reasons Why I Love
Semi-Pro
: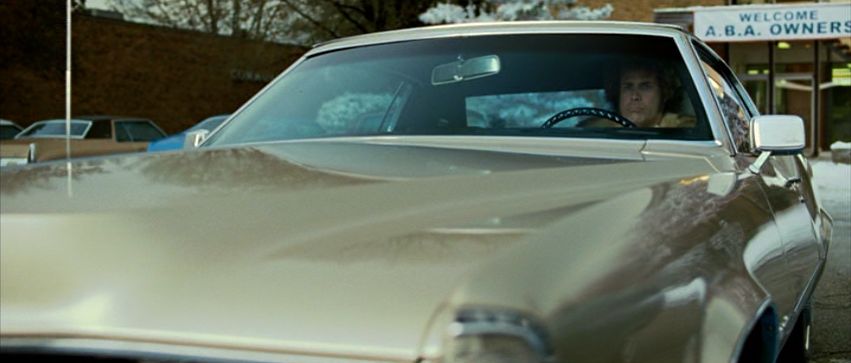 …The Production Design by Clayton Hartley, the Set Direction by Casey Hallenbeck and the Costume Design of Susan Matheson are all truly inspired. The attention to detail given to
Semi-Pro
to transfer it back to 1976 is extremely noteworthy…from the wall to wall shag carpeting to the vintage Shasta Can to Jackie Moon's Isaac Hayes like performance cape,
Semi-Pro
is a nostalgic trip back to the day that feels both authentic and meticulous.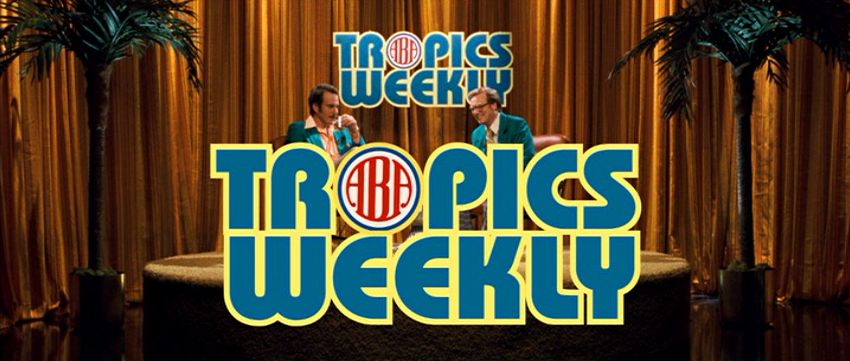 …The Nile Rodger's produced "Love Me Sexy" theme song is the best things he has done in nearly two decades. Sounding like a lost treasure from a vintage Barry White or Teddy Pendergrass album, the song and Will Ferrell's delivery is really something special. It is also extremely funny, which gives it an even added push.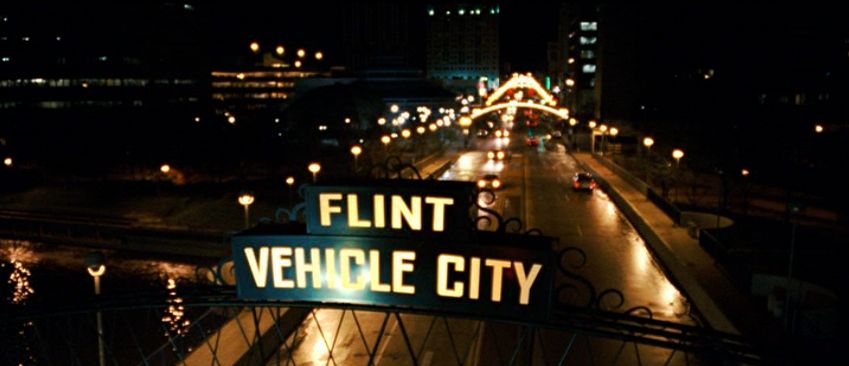 …Flint, Michigan is a great, unjustly neglected town and it deserves the love
Semi-Pro
throws on it. The extras on the DVD have some moving footage of the excited crowds gathered around the production, as the crew recreate a bitter Michigan winter in an unseasonably warm spring, and their excitement is palatable. I used to visit Flint with friends and I liked seeing it projected so warmly…I wish the film would have been a smash hit just to bring more commerce to the town.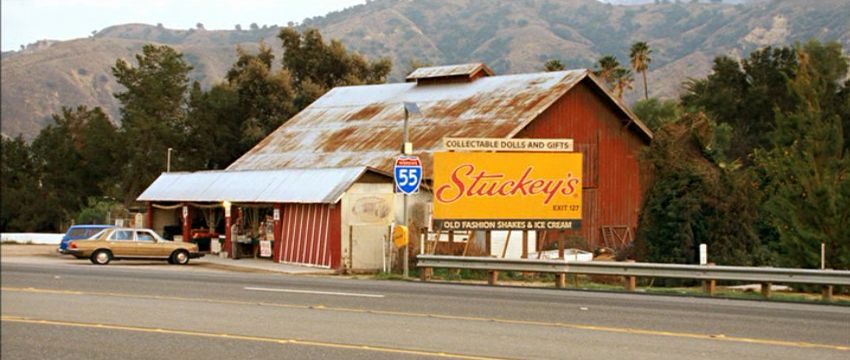 …I find the film is funny, really funny and isn't that a comedies ultimate goal? While not as perfect as
Anchorman
(my favorite comedy of the decade),
Semi-Pro
is consistently funny which is more than I can say for most modern comedies.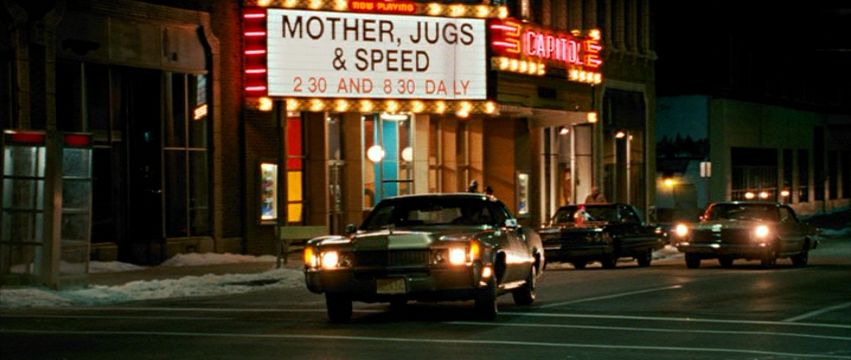 …Any film that manages to reference
Mother, Jugs and Speed, Car Wash
and
The Bad New Bears
in just the first few minutes is okay by me. Chocked full of tributes to films from the seventies, with
The Bad News Bears
and
Slap Shot
perhaps being most prominent,
Semi-Pro
plays like a valentine to the type of big studio films our theaters just don't see anymore.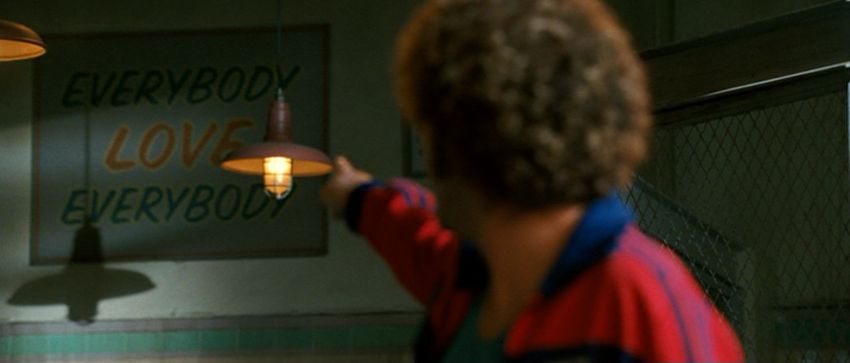 …The soundtrack, crammed with some great vintage seventies tracks, is terrific but even better is the unreleased score by Theodore Shapiro. Featuring some seriously funky horn kicked licks and some beautiful David Holmes like B3 Hammond driven moments, Shapiro's score is a wonderful work that drives the film and it deserves a CD release.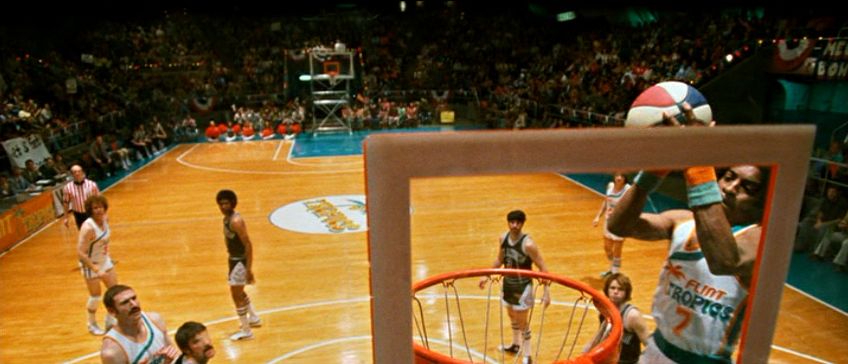 …The often forgotten American Basketball Association, like Flint, deserves the tribute and the film's exhaustive push to get every conceivable detail right in recreating it is praiseworthy. Anyone who grew up in the seventies with even a passing interest in sports will feel a nostalgic tingle every time that red, white and blue basketball is on the screen.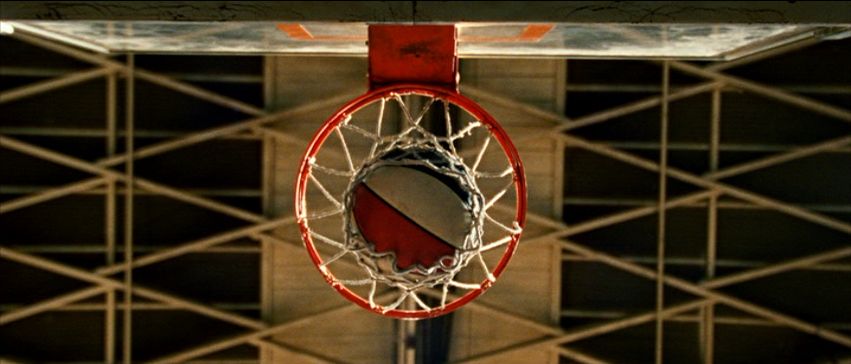 …Will Ferrell is one of our great modern comedians and like many of the greats who came before him, he continues to be treated harshly by the press and a lot of the public. The chameleon like range he has shown in just the past five years alone in films ranging from
Anchorman
to
Stranger Than Fiction
has been nothing short of astonishing. Even when he slips in films like
Bewitched
, he remains to my eyes one of the most ingenious and unique figures in modern American cinema.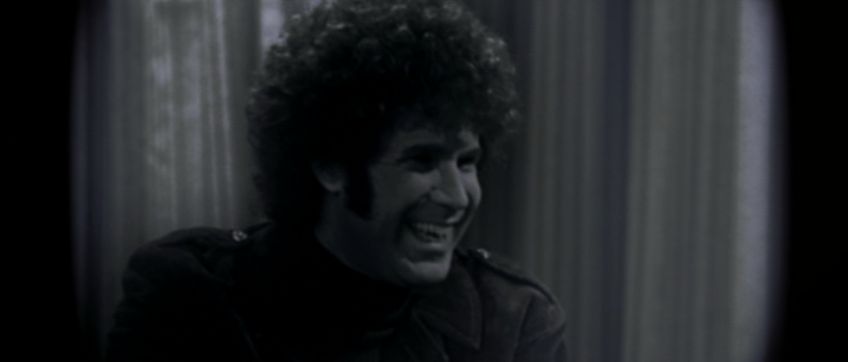 …
Semi-Pro
was a fitting swan song for New Line Cinema. I'm glad that the little studio that could went out with the kind of underdog comedic film that it had championed for so long.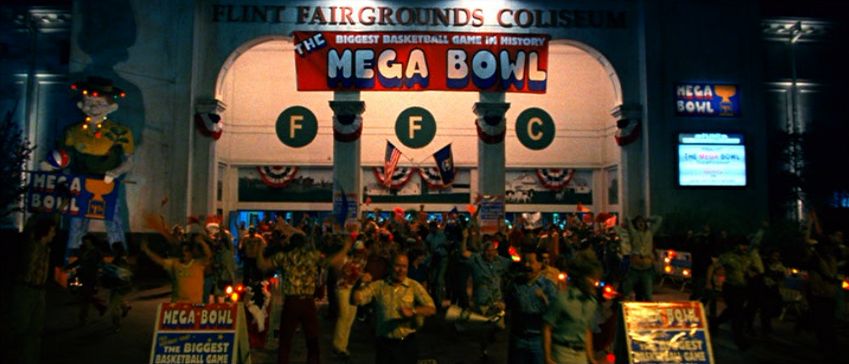 …Finally, there is something sweet-natured and genuine about
Semi-Pro.
In an age where most of our comedies center on humiliation,
Semi-Pro's
nostalgic and endearing tribute to an undervalued town, sports-league and decade is downright moving and I believe it will find its audience someday.
Semi-Pro
is out now on DVD in a bare bones one-disc version and a double disc set with some really pleasing extras. Included on the Double disc set along with the theatrical cut is the unrated version. While I liked some of the additions of this print very much, I still have to give the nod to the original cut which I found a tighter and much more satisfying experience.
I found this possibly fake or early DVD cover on Photobucket listing an audio commentary that doesn't appear on either release. I hope that the film does ultimately find its audience and a more loaded up special edition is eventually released.