I've decided to start posting again on some of my favorite gigs that I have been fortunate to see in my life. This has been inspired by Steve Langton's similar posts over at
The Last Picture Show
and by my own need to remember certain moments in my life…many of the best which took place in over-crowded music halls and sweaty sticky floored clubs.
I really don't listen much to Iggy Pop anymore. His work hasn't followed me around in the same way that the music of Lou Reed or David Bowie has, but there are still mighty moments where I will pull out
Raw Power
,
Kill City
,
Lust For Life
or
Soldier
and be blown away all over again.
I got to see Iggy only once, but what a show it was, no doubt due to the fact that it took place in the spot that helped build the beautiful monster in the first place…Detroit, Michigan.
My time with Iggy came at Detroit's famed State Theater, the unforgettable sight where I saw several of my favorite gigs. I was with my friend Kimbre and it turned out to be one of our grandest nights together. It was the early nineties on a hot Summer night…I was around twenty and Iggy was on fire again after just having released his fine
American Caesar
album, which was getting him loads of good press and solid reviews for the first time in years.
Kimbre and I didn't have the best of seats…we were actually up in one of the balconies but luckily The State Theater is fairly intimate so wherever you are you have a pretty good view. Iggy was just ferocious that night and was flat out brilliant throughout the whole show. He opened up with the brutal "Down on the Street" off The Stooges legendary second album and he gave a blistering and searing performance of it. I immediately felt like I had been transformed back to the early seventies and images of the wild man smearing Peanut Butter all over his body and the sound of
Metallic KO's
broken beer bottles hitting the stage came to mind.
Iggy gave a crazed performance throughout the show and by the second song he had thrown himself into the audience for the first but not final time of the night…Kimbre and I both realized the mistake of the balcony seating during these incredibly visceral moments.
It was just a killer set all the way through as he mixed up some of the better newish stuff and the classic material with absolute expert ease. He had us in his hands and by the throat and he never let up…it was a beautifully bruised and bleeding performance, the kind you hoped that Iggy Pop would still be able to give.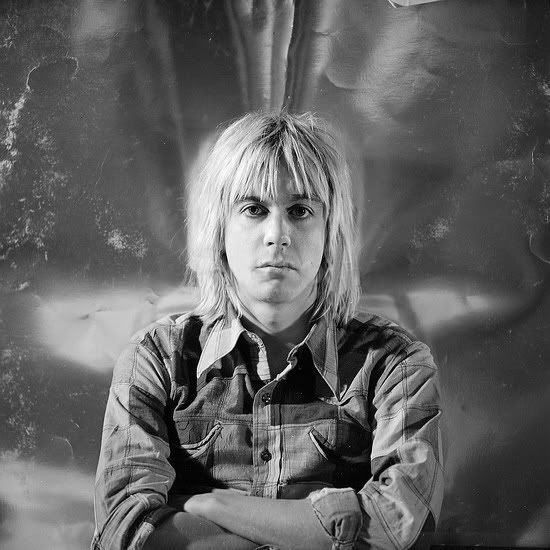 Time has taken away many of my specific memories from the show. Two have stayed with me though, with the first being one of the only times I have actually destroyed private property when in a fit of glorious youthful energy I literally ripped apart the chair I had been sitting in and through it against the side wall, as Iggy howled one of his many anthems as if he were egging me on to do it. Kimbre looked legitimately shocked and I must admit I was too as it was not characteristic of me…I must admit though that rarely has anything felt quite so real to me and I don't regret it for a second.
The other vivid memory comes after the show when Kimbre and I, both covered in sweat, waited outside to meet the great man. It nearly happened when he came out to get on his tour bus, shirtless and quite stunning looking, but a crowd appeared out of nowhere blocking what would have been memorable moment meeting the man. Suddenly I lost Kimbre…she wasn't by my side anymore and I remembered the quote I read by Iggy about how at one point he either had sex or did drugs with all the fans he met, and I began legitimately fear for my little friends life…how would I explain how I took her to an Iggy Pop gig and ended up losing her to Iggy himself! My worries ended quickly as Kimbre suddenly appeared again with a triumphant grin on her face and a tale of how tight Iggy's stomach was, as she managed to brush her hand against it just before he got on his bus and disappeared from our lives forever….Kimbre had been talking about touching Iggy Pop's stomach for years and I am still glad she got a brief chance to on that hot summer back in 1993.
The gig has probably appeared on some bootleg some place but I have never heard it….bits and pieces just reside in my memories and it was a gloriously sloppy and bad ass concert that witnessed one of Rock's true originals kicking out the jams and living up to his reputation the way you only dared dream he would. One guy leaving the show that night summed it up better than I ever could when I heard him say…"Now THAT was Iggy Pop!"