I really wanted to love Luc Besson's
Angel-A
. So much so that my disappointment in it stung harder than any other film I can think of recently that let me down. Perhaps my expectations weren't fair as I must admit that I wanted so much to fall in love with this film in the way I did with Besson's past works like
Subway
and
Leon
…unfortunately that just isn't the case here for me.
Angel-A
is actually a few years old at this point but the American DVD is fairly recent. Released in France right before Christmas in 2005, the film marked the first time Besson had filled a director's chair since 1999's highly undervalued
The Messenger
.
Angel-A
is a weird and stylish mix of Frank Capra's
It's A Wonderful Life
, Patrice Leconte's
The Girl On The Bridge
and Leos Carax's
Lovers On The Bridge
in a slim ninety minute package that contains little of what made those three films so special.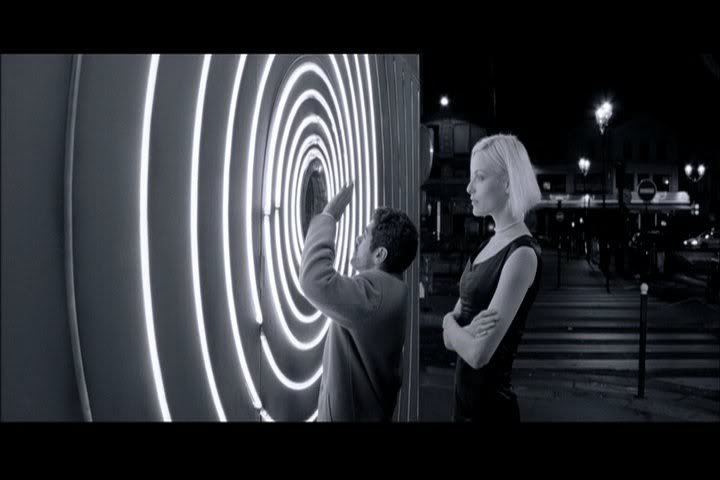 Starring two of modern cinema's most distinct faces, Jamel Debbouze and Rie Rasmussen and photographed quite well in black and white by award winning Thierry Arbogast,
Angel-A
feels strangely lethargic and is far removed from the stylistic hyperkinetic triumphs of Besson's early career.
Angel-A
feels like the work of a tired man, which it very well may have been as Besson's role as a producer has been astonishingly prolific in the past decade.
Not only feeling like the work of an exhausted artist, and I do believe Besson is an artist and one of modern cinema's great stylists, it also has the unfortunate feel of someone not fully engaged with his own material. Certainly the borrowing of scenes and elements from three very distinctive films doesn't help, but
Angel-A
just feels under-developed. There are a lot of great ideas here but once you get past how great looking the film is, there just isn't much left.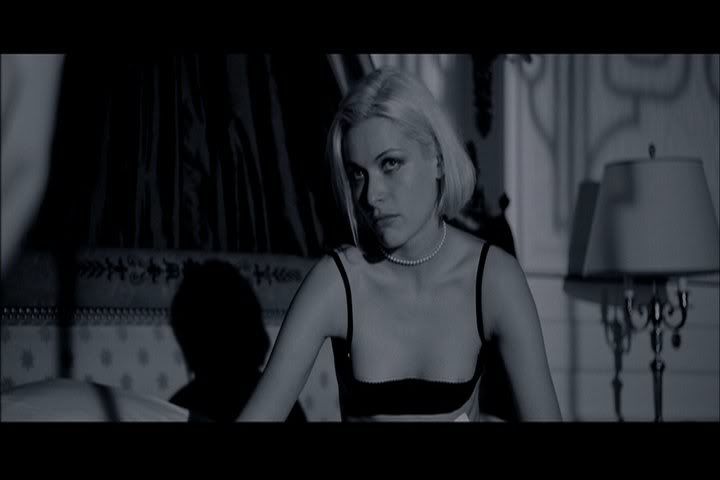 Angel-A
concerns an ex-con named Andre (played well by the extraordinary Debbouze) who is on the run in Paris as he is in debt to several well known and vicious loan-sharks. While trying to kill himself by jumping off the bridge he is surprised to find a tall and beautiful young woman (Rasmussen) doing the same. After jumping in to save her, she promises to help him in whatever way she can and it soon becomes apparent that the woman hadn't just fallen from the bridge but literally the sky.
Besson's film is extremely silly but doesn't have a lot of humor to it. Wim Wender's
Wings Of Desire
and
Faraway So Close
handled the idea of a guardian angel with so much care and style that it is unfortunate that Besson's script is so tired and clichéd. The film only works in fits and spells with finally little pay off, with the last scene being one of the most predictable and tired the once exciting Besson has ever delivered.
I really don't mean to be too hard on
Angel-A
. As I said there is much to admire. The two lead actors are really fine in their parts and in a couple of scenes, specifically a scene in front of a bathroom mirror, their relationship becomes quite moving.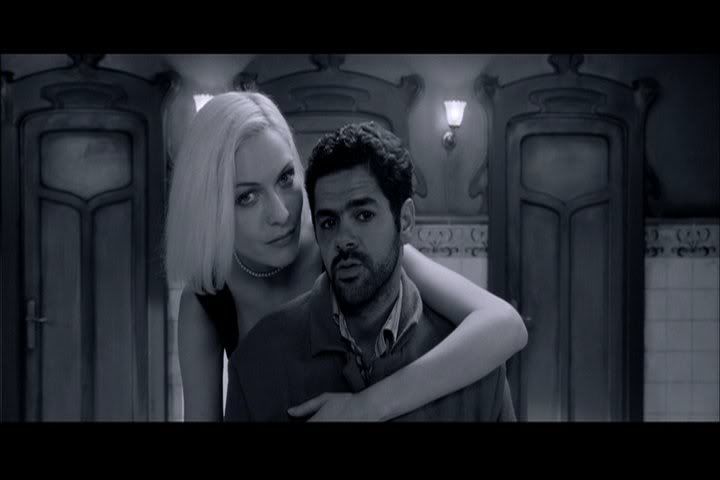 Debbouze, who was so good in Jeunet's
Amelie
just a few years before this, has one of the most incredible faces in all of modern cinema and he gives a really nice performance here. Rasmussen, whom I hadn't seen since her striking turn in DePalma's
Femme Fatale
, is even better and she seems to be really relishing the role. A talented and extremely charismatic actor, Rasmussen is currently working on her feature length directorial debut and has also just published a book of her artwork…I see great things for her and she is the best part of
Angel-A
.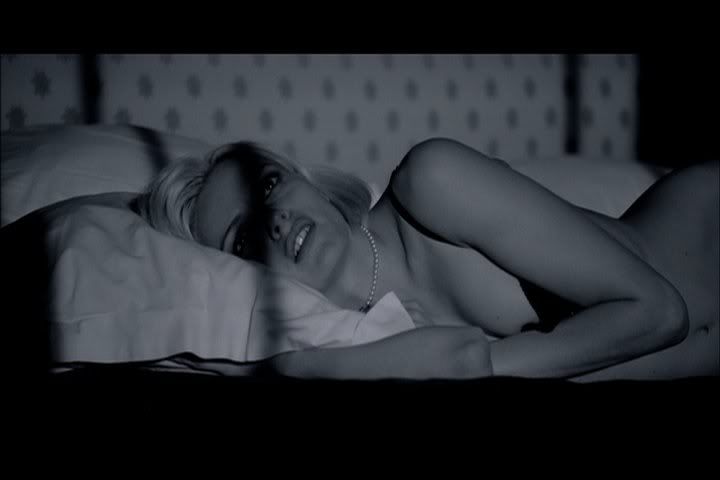 I would finally give
Angel-A
a slight recommendation if just for its look and leads in the film. It is definitely one of the most disappointing films Besson has ever directed and with his
Arthur
series apparently obsessing him, it looks like it will be his final non-children's film for awhile. The American DVD of it contains a fairly sharp transfer, which is flawed by some odd subtitling mistakes and an okay 25 minute documentary. I will revisit the film some day and perhaps my opinion will grow for it, but it will be a while as my first viewing left me down right depressed and more than a little disheartened.