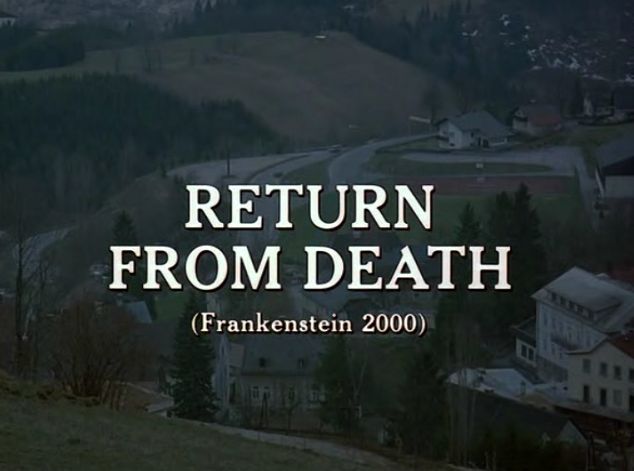 Joe D'Amato's 1991 film
Ritorno dalla morte
(
Return From Death: Frankenstein 2000
) has the distinction of being one of the final horror films from the legendary cult director. It is also a production that would see him reuniting with two of his most memorable stars, Cinzia Monreale and Donald O'Brien, as well as being a deliberate attempt at recalling some of his most noteworthy productions. Unfortunately it also has one of the poorest reputations of any film he ever shot and, truth be told, that repute is not totally unwarranted as
Return From Death
is not a very good film. It should be noted though that it is the kind of bad film that only a great director can make and it is at least worth one look for fans of D'Amato or Italian horror in general.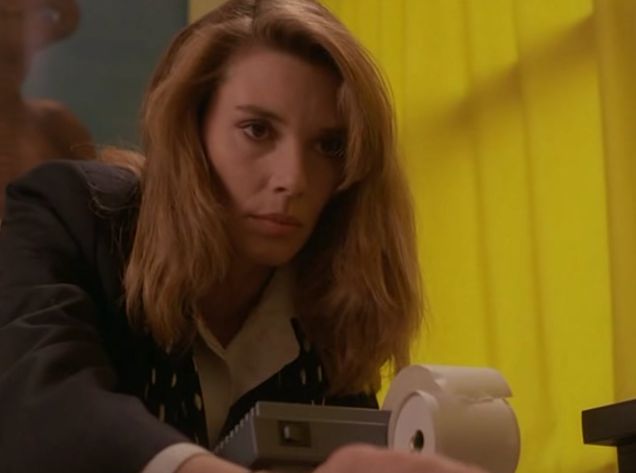 D'Amato's swan song as a horror filmmaker actually gets off to a fairly strong start. A nice looking if overwhelmingly cheap production, shot as usual by D'Amato himself under the alias of Frederico Slonisko, and featuring a very solid score by Piero Montanari,
Return From Death
sets a nice tone immediately with a well shot and moody opening credit sequence that quickly gives way to the intriguing but finally poorly realized script D'Amato himself penned.
Return To Death
centers on a young mother, a fine Monreale who is severely undermined by one of the worst dubbing jobs I have ever seen, whose psychic abilities tell her that her young son's life is in danger. After being nearly raped and then beaten into a coma by some young thugs, who have also just killed her friend Ric, she enters into a telepathic relationship with Ric's corpse who then goes on a vengeful killing spree for her.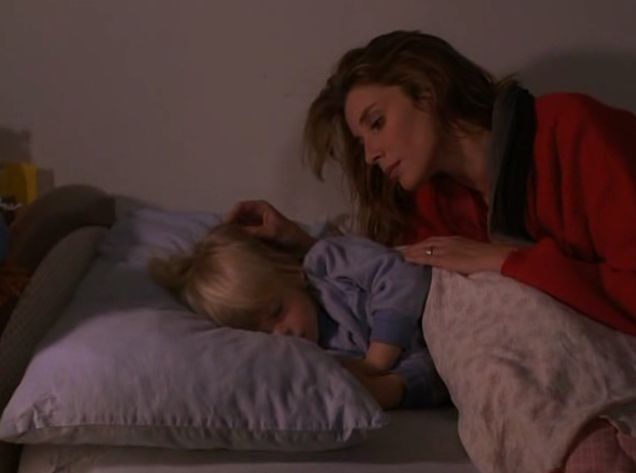 D'Amato's idea of updating the Frankenstein story wasn't all that original but for at least the first thirty minutes or so it is played quite well and
Return From Death
seems like it might build upon some of the dread that the director had exploited so well in earlier films like his masterpiece
Buio Omega
and the lesser seen but still solid
Absurd
. Unfortunately things begin to fall apart for the production as soon as Monreale's character is hospitalized, as the film then just ventures into a poorly paced and badly handled revenge story featuring some of the worst special effects ever to grace a D'Amato production.
The atrocious and cheap special effects and a lumbering second half spoil the few attributes
Return From Death
possessed in its first half hour. The whole production feels rushed, misguided and poorly executed. Still, there are moments where you can feel D'Amato guiding the film into something of quality. A very well edited scene towards the beginning involving Monreale surrounded by a variety of horror and cult movie posters is very well handled, as well as a creepy if non-sensical picnic sequence where she sees a stranger chasing her son through the woods with an ax. D'Amato also gives the film some nice repeated visual motifs, such as the correlating shots between O'Brien's corpse and Moreale's comatose body that recall some of
Buio Omega's
most striking scenes and an off the wall Nazi themed party that hearkens back to some of the directors more crazed and off the chain productions from the late seventies.
The cast does the best it can with the obviously rushed material and script. Monreal is as lovely as usual but, as I already mentioned, the dubbing job provided for her character is simply atrocious and really spoils her work. The late O'Brien, appearing here in one of his last films, does a nice job of first playing a very sweet and timid man and then a blank lumbering monster but his work here is nowhere near as noteworthy as his past films in the Italian thriller, comedic and western genres. Filling out mostly underwritten parts in the film are mostly first time (and only time according to IMDB) actors as well as a couple of familiar genre faces like Maurice Poli and Emy Valentino. It should also be pointed out that the film's costume design is courtesy of none other than Laura Gemser, and this film would sadly mark one of her final jobs in cinema as she retired soon after.
Despite being a mostly poor production, I felt more than a little pulled in by
Return From Death
, if just for the soft spot I have for Italian Horror genre in this period. Like a bloodied and exhausted boxer on the ropes refusing to go down, the genre as a whole is clearly not well by the early nineties but even the weaker films have flashes of past glories, and
Return to Death
is no different in that regard.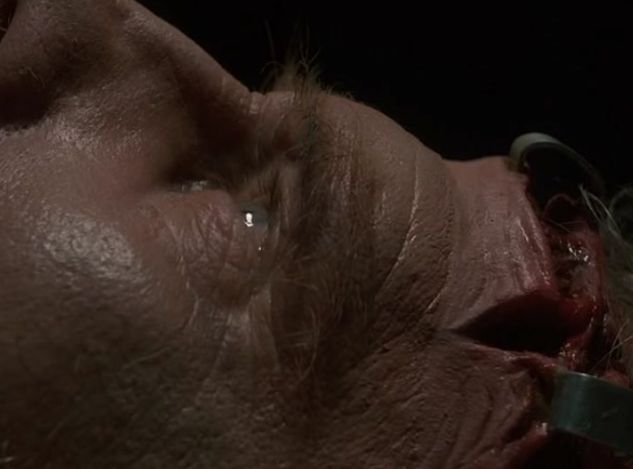 The talented Joe D'Amato would, with just a couple of exceptions, submerge himself into the world of strictly adult filmmaking after this production, and that is sadly where he stayed until his death in 1999.
Return To Death
is served fairly well by Raro's Region free PAL DVD which features a sharp full frame presentation and an interview with uncredited screenwriter Antonio Tentori. Raro's disc unfortunately only offers the English dub of the film but is otherwise fine. The always reliable Xploited cinema carries it
here
for around twenty dollars. They also carry Montanari's
score
, which truth be told is a more satisfying experience than the picture it was written for.