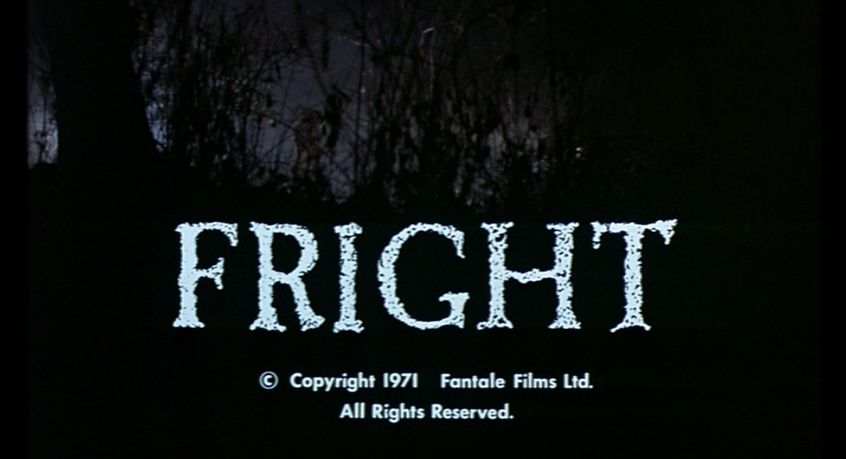 Directed with style to spare by Peter Collinson, 1971's
Fright
is an often overlooked and very solid British Fright Film well worth a first, second or even third look for film fans. Featuring a great lead performance from lovely Susan George and script from popular screenwriter Tudor Gates, Fright (pre-dating both
Halloween
and
When A Stranger Calls
by several years) centers on a young and very vulnerable babysitter being terrorized in an isolated British country house by a deranged psychopath.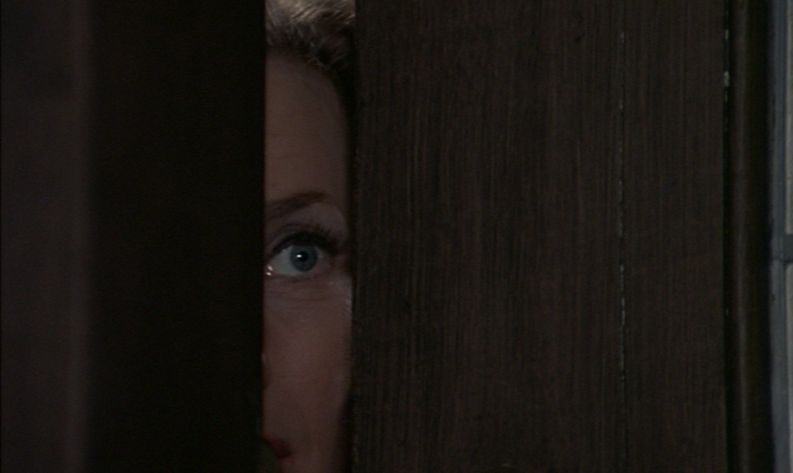 Lincolnshire born Collinson was just over a year past his incredibly successful
The Italian Job
(1969) when he shot Fright in the early part of 1971. I like a number of of the late Collinson's films quite a bit and
Fright
joins the ranks of 1967's intense
The Penthouse
and the sorely undervalued 1972 feature
Straight On Till Morning
as being among his most eerie and terrifying productions. Often framing his actors rather oppressively through doorways and window panes, Collinson had an especially unique ability to make you believe his characters were really in danger. I find his style to be quite arresting and at times extremely bold. Fright is a great entry point into his varied filmography (which includes everything from heavy dramas to a western).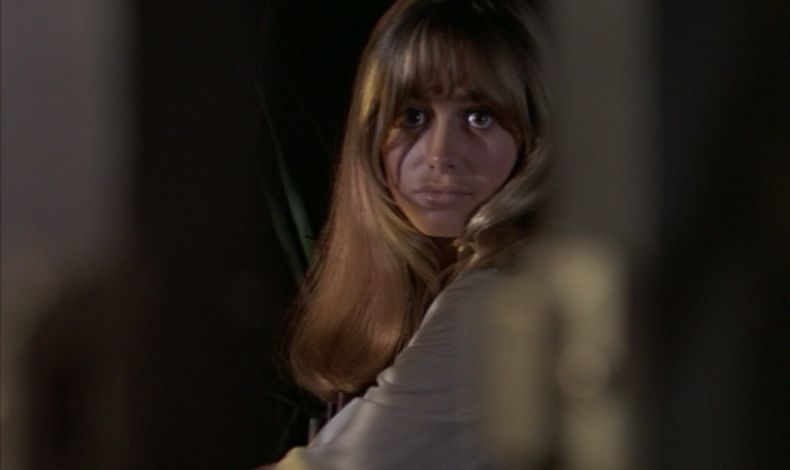 Screenwriter Tudor Gates (who passed away just last year) is undoubtedly best known for his scripts for the remarkable trilogy of Hammer films from the early seventies that included the
The Vampire Lovers
( 1970),
Lust For a Vampire
(1971) and
Twins Of Evil
(1971). A quick glance at his filmography will also show his name mixed into the stew of a lot of varied credits including everything from Mario Bava's masterful
Danger: Diabolik
and Roger Vadim's trippy
Barbarella
(both 1968). Like Collinson, Gates worked in a wide variety of genres (even directing a couple of sexploitation features under the pseudonym of Teddy White) and while Fright isn't the most noteworthy work he ever delivered, it is still a nice addition to his canon.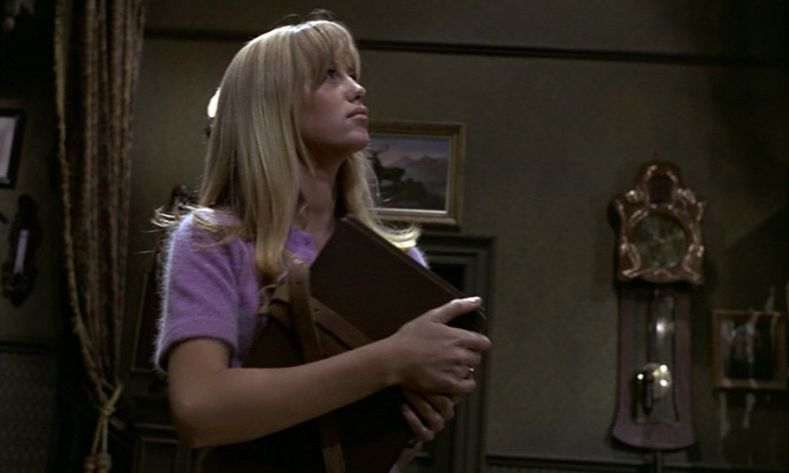 London born Susan George was just getting ready to turn 21 years old when she shot
Fright
for Collinson. An underrated and very smart actress, George had been acting since she was a teenager in British television and by 1971 had already appeared in productions helmed by everyone from Michael Reeves to Ken Russell.
Fright
marked her second feature with Collinson, after 1968's
Up The Junction
in which she had had a small role in. George is totally believable in the role as the terrorized babysitter Amanda and it makes an interesting companion to her other tour de force performance of 1971 in Sam Peckinpah's ferocious masterpiece
Straw Dogs
.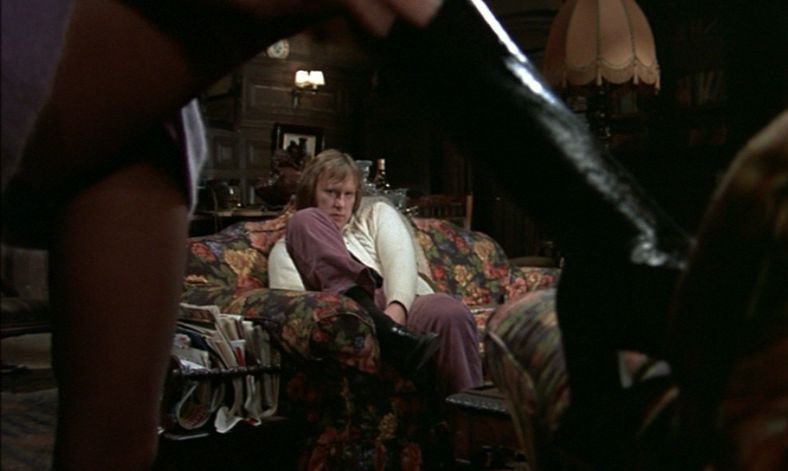 Joining Susan George is one of the most impressive casts Collinson ever assembled. Honor Blackman, Ian Bannen, George Cole and, in his last film role, John Gregson all provide ample support for George. Collinson had a knack for getting consistently great performances out of his actors and
Fright
is no different, as everyone (particularly Bannen) deliver extremely solid performances.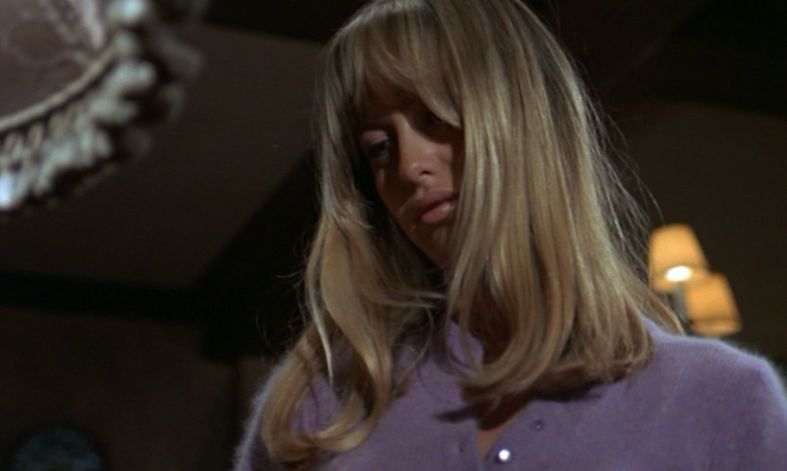 Keeping the Hammer Horror connections coming, Fright was brought to the screen by the same two men responsible for producing the above mentioned Hammer trilogy Gates was involved in, namely Harry Fine and Michael Style. It's lovely full textured palette of colors is courtesy of
Captain Kronos-Vampire Hunter
cinematographer Ian Wilson and its creepy score is courtesy of yet another Hammer veteran, Harry Robertson.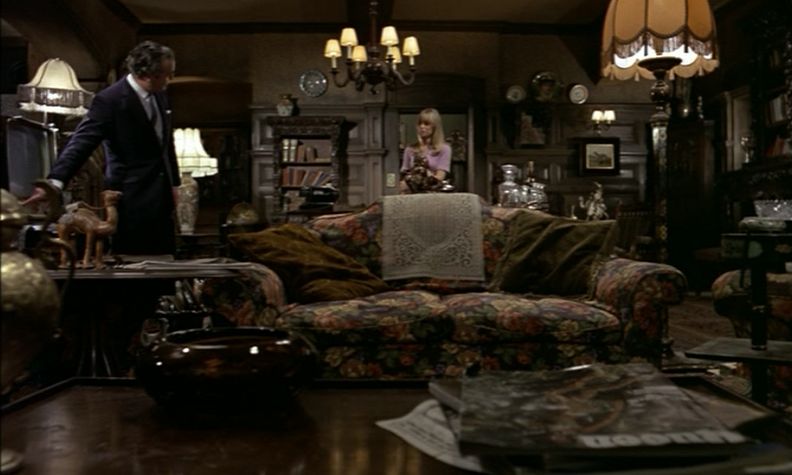 The real star of
Fright
, along with George, though is the incredible interior design of the isolated country house by late Production Designer Disley Jones. The relatively small body of work by Jones shows him as someone with a real special eye for detail, and his work on
Fright
is extremely noteworthy as the house is filled with colors, items and pieces that all manage to add to the increasingly claustrophobic and severe state that envelopes George as the production continues to its startling and violent climax. The former theater designer Jones should have been granted more film work as Fright stands tragically as one of just nine productions on his resume.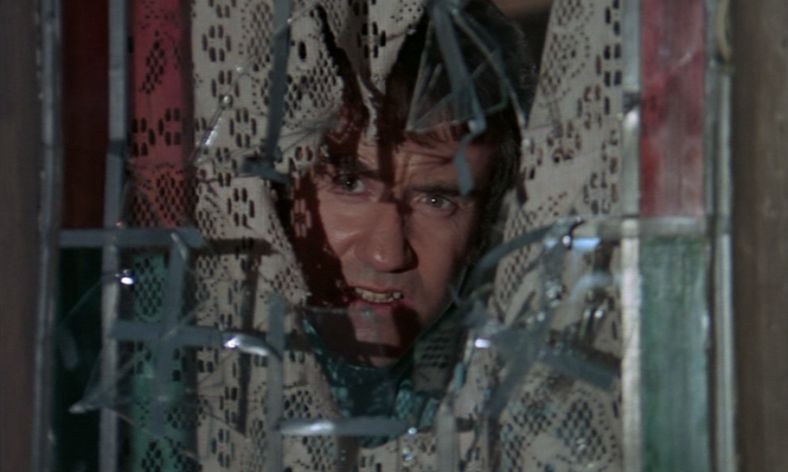 While not a complete blueprint to the American slasher films that would flood theaters after John Carpenter's
Halloween
in 1978, like Bob Clark's
Black Christmas
is or Mario Bava's
Twitch Of The Death Nerve
,
Fright
should at least get more mention as being one of the clear precursors. Despite lagging a bit in the mid-section with some rather flat scenes outside of the house,
Fright
is a splendid little thriller that has been deserving of a larger audience since the day it premiered in the summer of 72.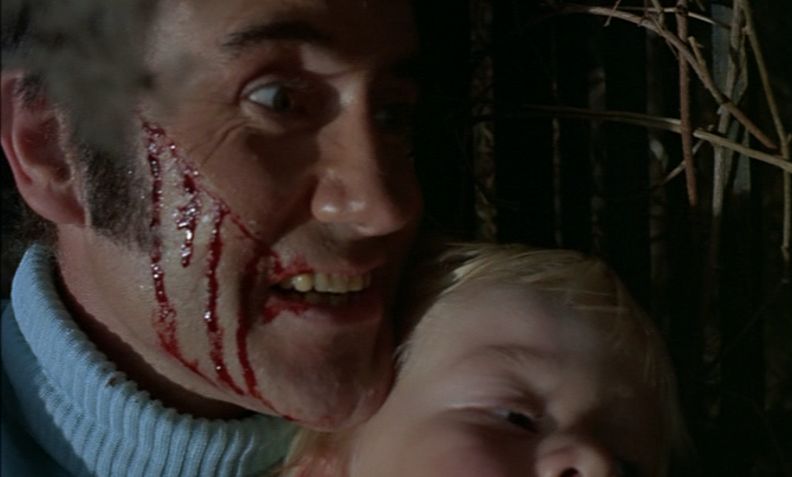 Fright
made its DVD debut about five years ago courtesy of a solid if not perfect Anchor Bay DVD that featured the film's trailer and a Collinson text bio as its sole extras. George, who comes across as so cultured and intelligent in the DVD extras she has been involved with, will hopefully appear as an interview subject on any future additions of the DVD. The Anchor Bay disc is currently out of print but can still be found used online for reasonably cheap prices. To my knowledge, the American Anchor Bay disc is the only version of the film released on DVD, a surprising fate for such a uniquely British production.