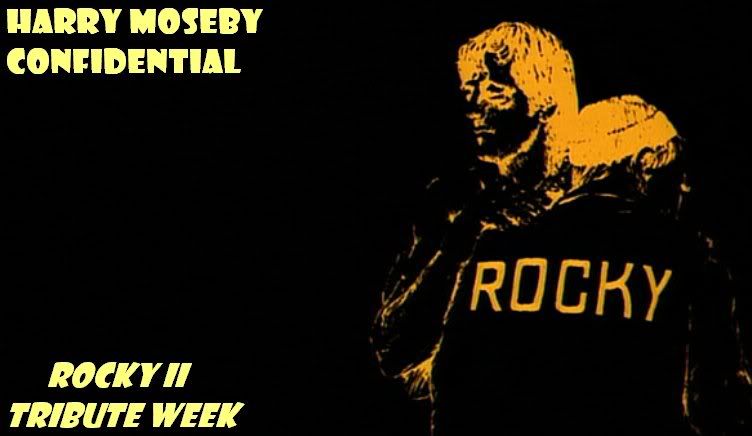 Sandwiched between the most respected film in the
Rocky
series and one of the most popular, Sylvester Stallone's 1979 film
Rocky II
has never gotten the attention or respect it deserves. I will be paying tribute to this special film all week long starting tomorrow at
Harry Moseby Confidential
and invite everyone over throughout the week to give a look if they would like. I'll be focusing on different aspects of the film and offering some thoughts, exclusive screenshots and wallpapers...plus a look at the remarkable out of print novel Stallone himself wrote in 1979 to go along with the film.
Thanks to my readers here who came over for last week's
Smokey and The Bandit
tribute and left comments. It was a lot of fun and a great way to celebrate the week after graduation.
On a personal note, I would like to dedicate the upcoming tribute to
Rocky II
to my friend Casey who I just found out is expecting her first child. Casey is one of the only one of my old friends, that I know of, who visits Moon In The Gutter on a regular basis and she is also one of the only people I know who loves the
Rocky
films and Sylvester Stallone as much as I do. I hope she enjoys the posts and I wish her all the happiness in the world on her upcoming adventure.