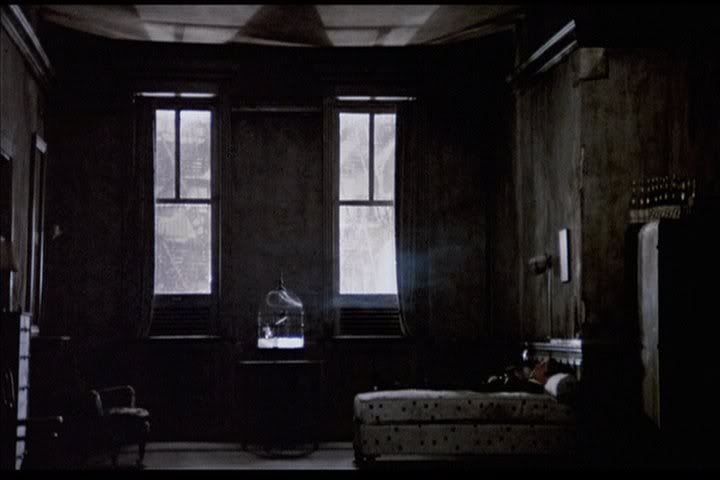 I think it was John Woo who called Jean Pierre Melville's 1967 feature
Le Samourai
a perfect film and, truth be told, I don't think Woo was too far off the mark. Melville's tale of lonely hitman Jef Costello, played absolutely perfectly by Alain Delon, remains one of the most distinctive and original films ever made. The mood, atmosphere and tone Melville, and the films often-unsung hero Henri Decae, sets from its amazing opening sequence to its final tragic moments never falter.
Le Samourai
is one of the most resonate mood pieces ever set to film…like a visual version of Side 2 of Brian Eno's
Before and After Science
only even more chilling in just how still and quiet it is.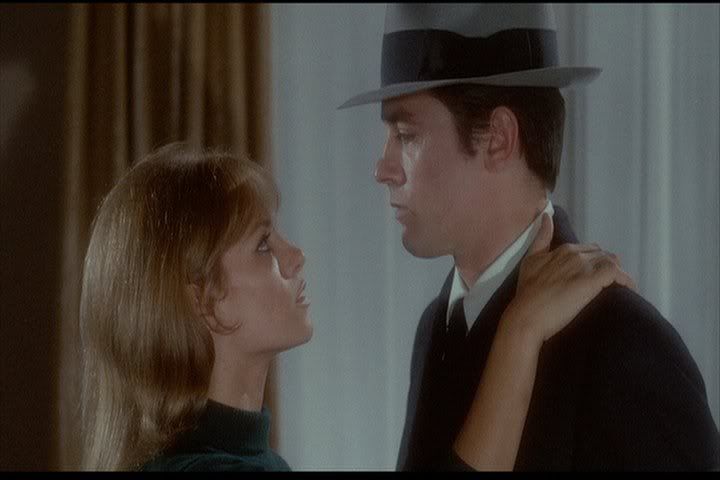 I am always struck by something different when I revisit Melville's great film. This time it was just how extraordinarily and refreshingly simple Melville's script for the film actually is. Based loosely on Joan Mcleod's novel
The Ronin
, Melville and co-screenwriter Georges Pellegrin script is such a perfectly designed piece that it is hard to imagine that even a comma was out of place. I have always wondered what the script felt like for Delon to hold, as it surely must have been one of the lightest his hands had ever grasped. So many sections of the film are almost pure silence. Melville would employ this wonderful technique throughout his career but it was never as devastating as it is here. We are in Costello's world throughout
Le Samourai
and it is a lonely and isolated one. Even when he is relating to other people, such as his real life wife Nathalie Delon, Alain seems like he is at an impenetrable distance…like an animal raised in a cage who has suddenly been let out in an open space he has no understanding of.
I always find it hard to watch
Le Samourai
without thinking about Delon himself. Images of him alone in his apartment with only a Samurai Sword on the wall above his couch spring to mind and also of course the mysterious and tragic turn of events involving one of his bodyguards a year after
Le Samourai
was released. Of course, only Alain Delon knows how far he actually slipped into the persona of Jef Costello in his real life, but the two are finally inseparable in Delon's career as he has never fully escaped his overwhelming performance in this film, and I often wonder if he ever really wanted to.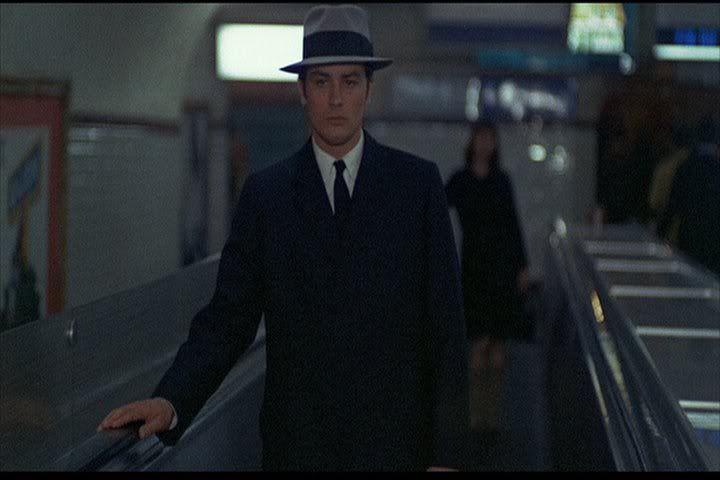 Sylvia Kristel described Delon a decade after
Le Samourai
in her book as, "trapped, careful, anxious, suspicious" and that she "sensed in this man with the intense gaze a never admitted pain that ate away at him." She would go onto say that "He was complex to say the least, vulnerable and powerful" and finally that he was "a magnificent and broken being." Sylvia could have very well been describing Costello with these very vivid descriptions.
I am always struck not by the acclaim the film has received (as it is well deserved) but by the amount of film fans that don't respond to it…who actually don't like it. It's odd how great art, and I believe Melville's film is just that, can have a polarizing effect on some people. I vividly remember a discussion I had with a friend, who was very well versed in French cinema, who didn't understand the film's allure. I finally realized that my attempt to persuade him was futile; there is something about Le Samourai that people either get or don't get.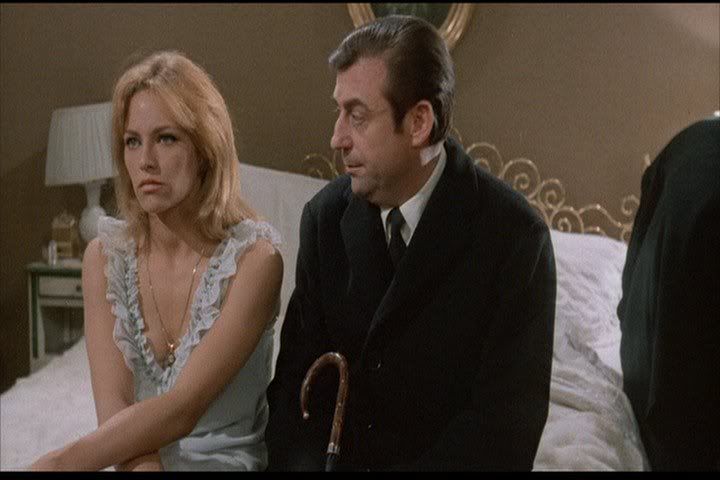 Honestly, I love everything about the film. From the fascinating and coolly sinister score by the great Francois de Roubaix (a soundtrack that is never far from my CD player) to the way Nathalie Delon plays the police inspector with such cool precision when he is trying to get her incriminate Costello, to the final gunshot in the film that always makes me jump no matter how many times I have seen it.
For a terrific look at the film's iconic opening shots, take a look
at this piece
by my friend and Out 1 contributor Brandon, and for anyone who hasn't seen the film give Criterion's excellent DVD a look. While not as loaded up with extra features as some of their discs, the print is lovely and the vintage interviews (especially one with Delon in 67) are fascinating.